NPE has developed the new innovation alley as a must-see section of the show floor.  Visit this area at NPE to see the latest products and innovations in pavement maintenance and reconstruction.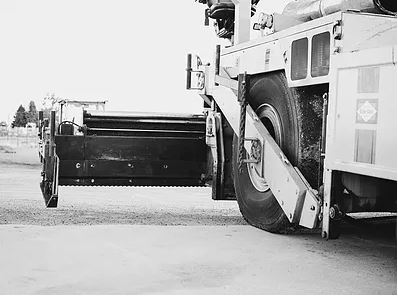 BULLOX™ modular screed plate system is like nothing else currently available. This patented technology features a one time conductor plate install and an easy attach wear plate system that allows multiple materials and textures to be used never previously practical. This concept changes the industry. Not only can it be used in a variety of situations, installation is quick and maintenance is easy. Once our BULLOX™ system is installed you will spend more time paving and less time on maintenance.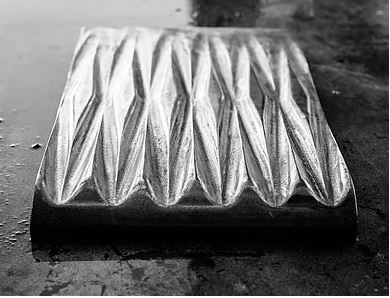 A textured screed plate? That's right! This texture applies multiple force vectors to the aggregate. This means that once it hits the bullnose, the aggregate is forced to "stay in it's lane" as it travels through the OXCLAW™, resulting in a dense stable mat. We also offer smooth screed plates for conventional needs.
Hi-chrome cast plates provide durability and extreme longevity. When it's time to change these wear parts our BULLOX™ system makes this a breeze.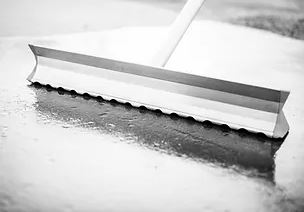 A versatile tool designed to place and finish multiple materials efficiently; leaving a desirable, unsegregated surface.
Customization options to fit your specific needs with a variety of widths, textures and replaceable parts.
An internally gusseted body, made from 100% magnesium makes for a very light weight, rigid and long lasting SURFAXE™.
Pioneer Industrial Systems
Booth 1542


Road constructon and maintenance is challenging and dangerous work. We've spent over twenty years designing custom robotic systems for industrial manufacturers around the world. These robotic systems greatly improve safety and increase efficiency. Now we're taking that expertise on the road, with the Robotic Maintenance Vehicle. This base unit can be mounted on a truck or trailer, and utlizes various modules to perform a variety of road maintenance tasks. This modular design allows for fexibility and helps maximize the return on investment of the equipment. Most importantly, this allows the operator to remain in the truck cab and of the dangerous road, saving lives!
Register now for the opportunity to connect with thousands of attendees and vendors