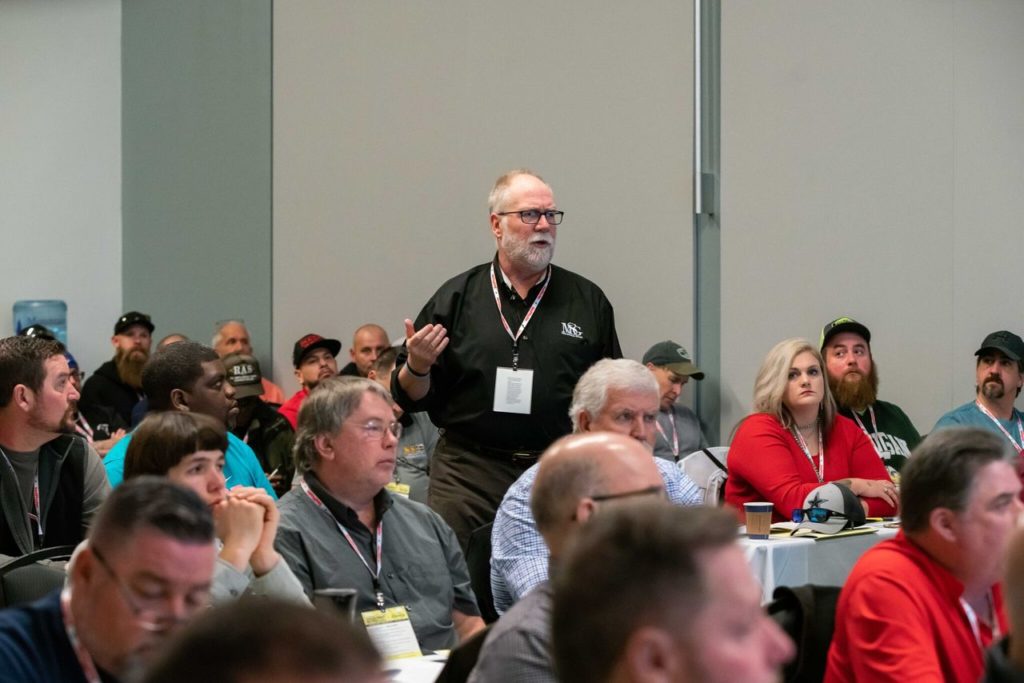 Become a Speaker at NPE 2021
National Pavement Expo and Conference is committed to offering enlightening and vital conference sessions led by industry professionals who speak about the most up-to-date topics in the paving industry.
Please review and follow the guidelines below before submitting your proposals. All proposals are carefully reviewed by the NPE Conference Advisory board, and while we would like to be able to accommodate all session requests, our space is limited. We look forward to reviewing your submissions and seeing you at National Pavement Expo and Conference in Nashville, January 20-23, 2021.
In order to better address the hottest topics within the industry and the needs of attendees, NPE created the proposal guidelines.
1. Use the suggested tracks listed below as a guide when creating your proposal(s).
2. Submit your proposal on time.
3. Use spell check to correct spelling and grammatical errors. DO NOT submit your proposal in all CAPS. Suggestion: create proposal in Word document, spell check, then cut and paste into database proposal.
4. Plan your session content accordingly and keep in mind sessions are either 1.5 hours or 3 hours in length and are not an infomercial. The title of your proposal needs to catch the reader's attention. The description of your proposal needs to contain specific information. The description should not contain general language or otherwise be "fluffy." The description needs to be specific to NPE attendees.
5. Before submitting your session keep the following in mind:
• Do not promote your products and services
• By submitting this form, you agree to conduct your presentation in a structured, informative manner to that employed by high quality education institutions
• You will not present in an ad-hoc or ad-lib manner, nor will you use your presentation as a forum for advancement or promotion of your products and services
• You will not distribute literature that promotes the products or services you sell
• You will not make appointments with attendees during your seminar
• You will not have seminar attendees participate in a contest, promotion or free app for your product/business or service via text/cell phone/facebook-other social media and/or email before, after or during your seminar presentation.
6. NOTE: Although NPE will select individual and co-presented sessions, some of our selected sessions may be panel formats. Therefore, we encourage you to form a panel (three or more panelists) to present your proposed program.
The deadline for your submissions is Friday, April 17, 2020.
National Pavement Expo 2021 Tracks:
Management
Paving
Cracksealing and Repair
Sealcoating
Striping
Sweeping
Sales and Marketing

Past sessions have included education on business management, repair options, and profitable sales principles offering opportunities to help you improve your business.
Workshops are three hours in duration; seminars are 90 minutes. All sessions provide a handout or other materials. Attendees will receive a certificate of attendance sent after the event.
Register now for the opportunity to connect with thousands of attendees and vendors